The Rice Inspiration Village (DIPA) is one of Sido Muncul's flagship Corporate Social Responsibility (CSR) programmes. We launched the programme to tackle widespread overuse of synthetic fertilisers that can cause pollution and degrade soil productivity. One of the measures to improve crop production is by using a balanced product and environmentally-friendly farming approaches. The programme's goals are to minimise use of synthetic fertilisers and improve rice yields, thus offering greater value for farmers.
We chose Kabupaten Sukoharjo since it is Java's rice bowl and food resilience buffer. Given its position as a rice growing region, there is a concern that excessive use of fertilisers can degrade soil productivity. In addition, rice farming in Kabupaten Sukoharjo is steeped in undiscovered local wisdoms, something that the programme also aims to promote.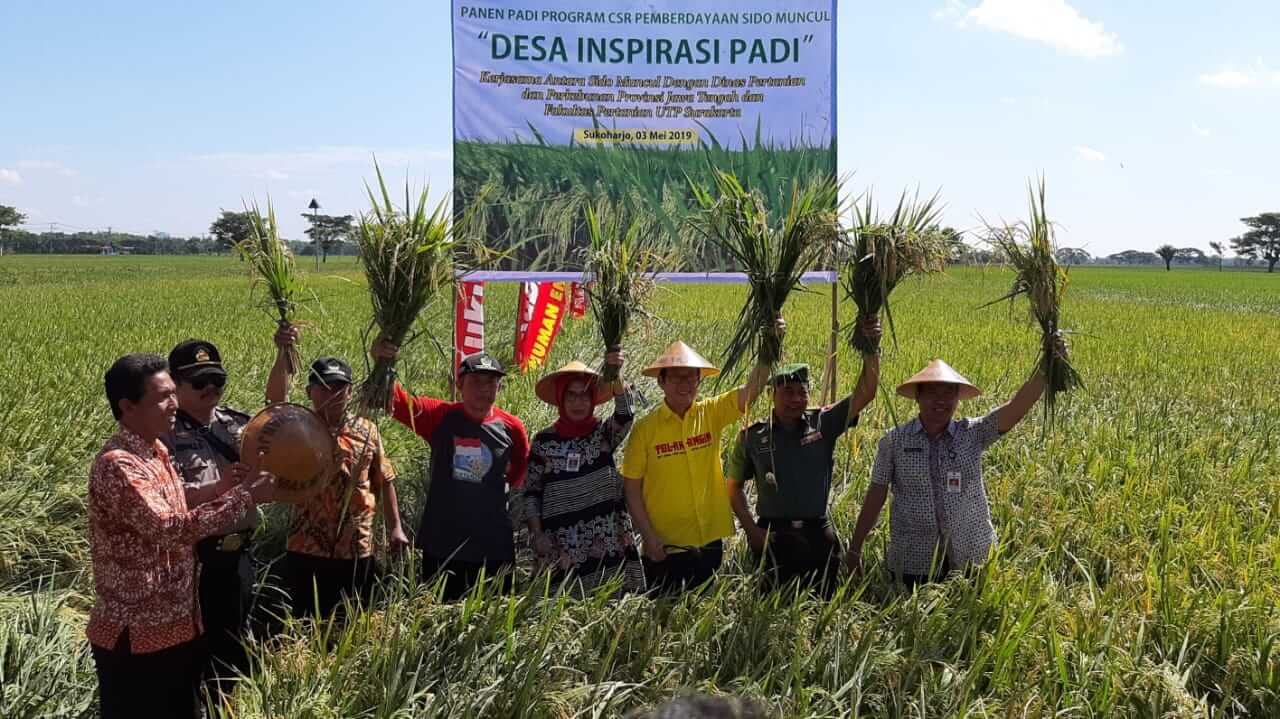 The project of the Rice Inspiration Village (DIPA) was launched in 2017. A Focus Group Discussion (FGD) was held to introduce the programme, select the pilot location, and form the Coordinating Team. Following the FGD, Kecamatan Polokarto, Kecamatan Sukoharjo, Kecamatan Nguter, and Kecamatan Tawangsari were selected to host the demonstration plots based on recommendation from the:
Agriculture and Plantation Service of Provinsi Jawa Tengah
Agriculture Service of Kabupaten Semarang and Sukoharjo
Central Java Chapter of the National Outstanding Farmers and Fishermen's Association (KTNA)
Semarang and Sukoharjo KTNA Chapters
Bureau of Agricultural Research and Technology of Provinsi Jawa Tengah.
First harvest yields were among the indicators to gauge the Rice Inspiration Village programme's success. In the first harvest, yield increased by an average of 17.4% to 8.3 tons from 7 tons. Differences in each plot's yields were due to several factors, such as soil health, climate, rice variety, technology, and fertiliser application.
According to our analysis, the yield improvement was due to several factors, such as soil health, climate, farming technology, and fertiliser usage by farmers. Farmers under the Rice Inspiration Village preferred using liquid organic fertiliser and reduced use of man-made fertilisers.