PT Semarang Herbal Indoplant (SHI), a subsidiary of PT Industri Jamu Dan Farmasi Sido Muncul Tbk. ("Sido Muncul"), shipped its inaugural export of patchouli essential oil to France on Friday, 29 October 2021.
In its inaugural export, SHI will ship 16 tonnes out of the scheduled 61 tonnes by late November of this year.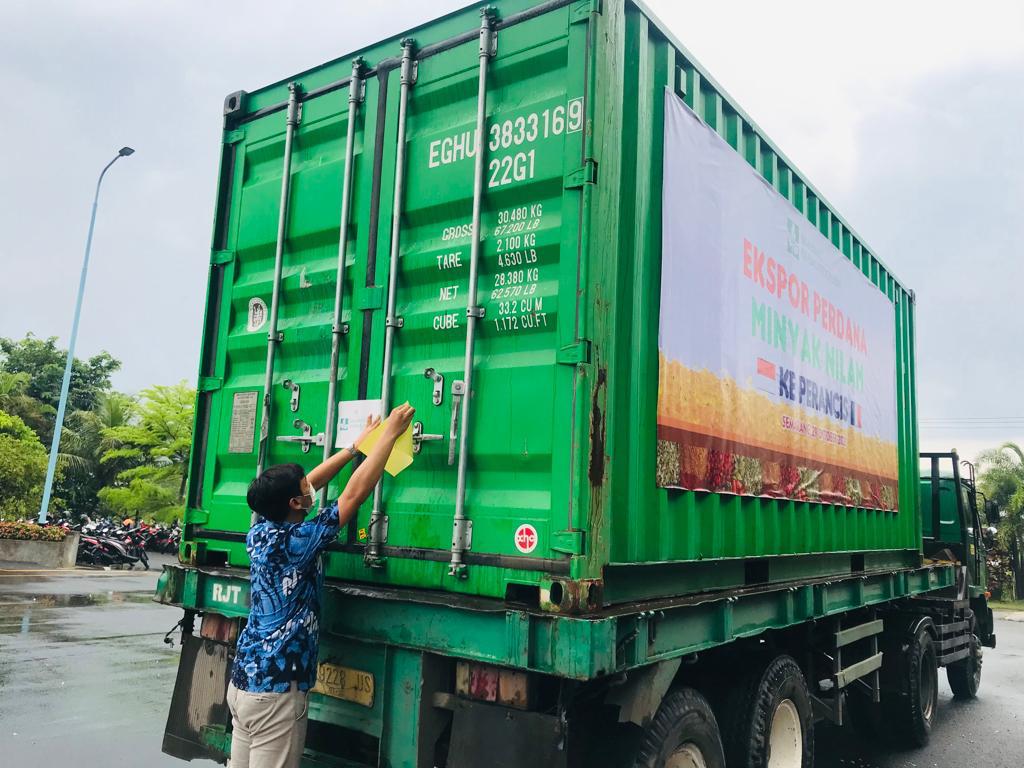 "By late November this year, we will ship 61 tonnes of patchouli essential oil with a value of around Rp36 billion. Today's shipment of 16 tonnes marks the first-ever shipment of Sido Muncul Group's essential oil," said David Hidayat, Sido Muncul's President Director.
According to David, the essential oil business is promising as Indonesia's export value of essential oil is in the trillions of rupiah. Sido Muncul is optimistic that SHI can be one of the leaders in the essential oil business, backed by its modern technology and massive production capacity that can meet overseas demand, especially from Europe and the United States.
"Our Group is very experienced in extraction because it is the first process in making liquid jamu (herbal remedies) products. With our experience as well as modern extraction and distillation technology, we believe we can be one of Indonesia's largest extract producers, including high-quality essential oils," he continued.
On the same occasion, Sido Muncul's Marketing Director, Irwan Hidayat said that the inaugural export of patchouli essential oil is the steppingstone towards the government's direction on domestic production.
"This inaugural export is our first step following the government's direction on domestic production to create benefits for local communities," he said.
Irwan added that going forward Sido Muncul will continue to develop the patchouli essential oil production, among other things by developing the patchouli seeds at its Research Center. In addition, Sido Muncul will partner with farmers as foreign market demand for essential oils increase.
About Semarang Herbal Indoplant
Incorporated in 2010, PT Semarang Herbal Indoplant (SHI) is located in 13-acre land and is able to produce 1,000 tonnes on annual basis. SHI uses standardised methods to extract raw materials for food and beverages, pharmaceutical, nutraceutical, cosmetics, and agricultural products.