PT Industri Jamu Dan Farmasi Sido Muncul Tbk ("Sido Muncul") is proud to announce its participation as a Signatory member of the United Nations Global Compact (UN Global Compact) through its local network in Indonesia, Indonesia Global Compact Network (IGCN).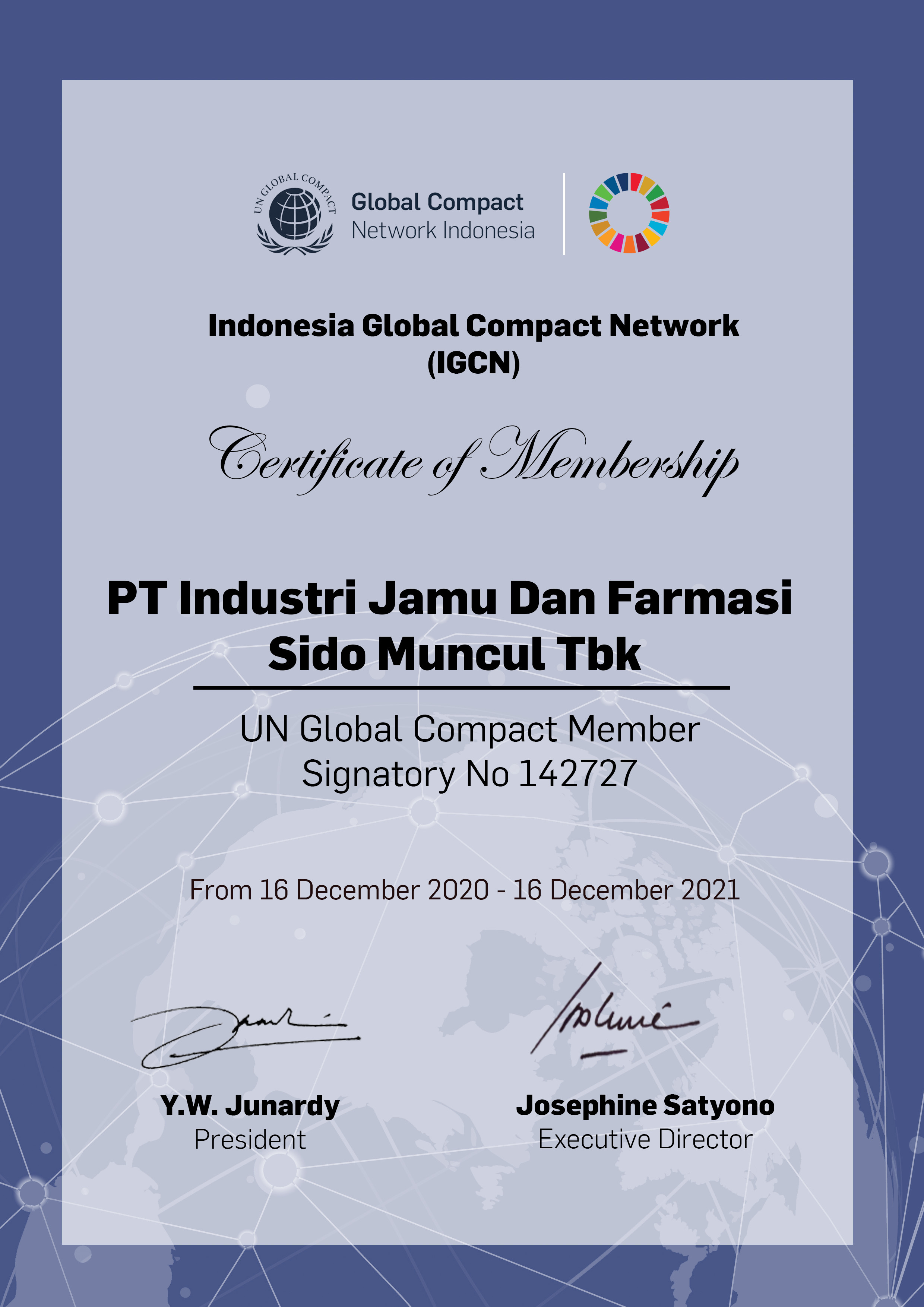 UN Global Compact is the world's largest sustainability initiative under United Nations that guides companies and organizations to align their operations and business strategies with the Ten UN Global Compact Principles in the aspects of human rights, labour, environment and anti-corruption movement.
The participation as a signatory in the UN Global Compact complements Sido Muncul's commitments and initiatives in the area of Environment, Social and Governance (ESG), in line with the Sustainable Development Goals (SDGs).
Sido Muncul is committed to reporting on the progress of its performance in applying the Ten UN Global Compact Principles through the annual Communication of Progress (COP) as part of its annual Sustainability Report and will be published on the UN Global Compact website.
To find out more about UN Global Compact, please visit the website https://www.unglobalcompact.org/. Further information regarding Sido Muncul's sustainability commitments and initiatives can be found in the Sustainability Report